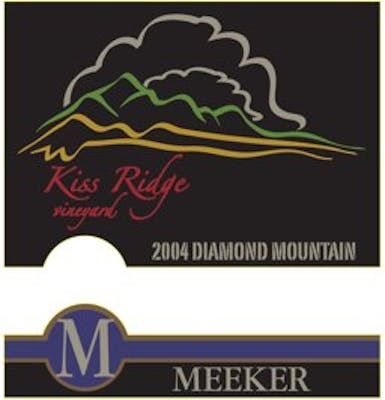 SKU: 03057
Meeker Kiss Ridge Cabernet Sauvignon 2004
---
---
This wine leaps out of the glass with a huge nose of big spice and black currant and dark cherries. These elements carry forward on the palate along with plum, coffee and earth, all surrounded by toasty French oak. The finish is silky and long. All in all a great expression of an excellent vintage. Tom and Theresa Wajnert's vineyard is set high on the slopes of Diamond Mountain. With its low yield and immaculate care, this Cabernet Sauvignon arrived at the winery with berries so small that the juice-to-skin ratio seemed unfair - at least until we tasted the intense flavors of the juice. Together the Wajnerts and Meeker have produced a truly memorable Diamond Mountain cab.
Shows rich, firm mountain tannins and well-ripened, concentrated flavors of blackberries, cherries, currants and cocoa, and is thoroughly dry. But the wine loses a few points for hot caramelization, which may be partly over-charred oak and partly shriveled, overripe berries, if not both.

Are you 21 years old, or older?