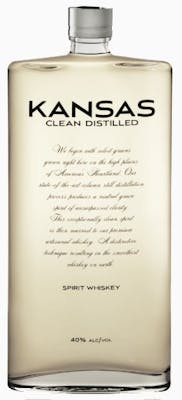 SKU: 08017
Kansas Clean Distilled Spirit Whiskey
---
---
It's clean and light, with an astonishingly smooth and crisp finish.
Despite its odious hipsters-only ad campaign, there's some merit to marketing this as an alternative for whiskey-haters. Drink this blindfolded, and you might swear it's a coconut-flavored vodka. It's nearly transparent, with just the faintest golden tinge, it smells like coconut and marshmallow, and it has a pronounced coconut cream flavor with a hint of vanilla…

Are you 21 years old, or older?