David Arthur Elevation 1147 2000 1.5L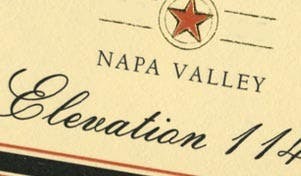 The quality of our wines today are the product of a delicate combination of weather, quality viticultural management practices, skilled wine making, and soil. As for the weather, Mother Nature always manages to surprise us. Our skills at viticultural management and wine making are constantly scrutinized and refined. We are all located on the hillsides above the famous Rutherford Bench, a viticultural area known for producing some of the finest wines in the country if not the world.
Wine SpectatorYoung and rambunctious, intense and concentrated, with a mix of wild berry, currant, smoke, roasted meat, charred oak and ripe currant fruit, supported by firm tannins. Finishes with lead pencil and fresh earth nuances. Needs time. Best from 2005 through 2014.