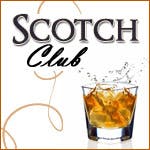 SKU: 03160
Station Plaza Wine Single Malt Scotch Club - 1 Year
---
---
One Year
-
Scotch Club
-
6 selections
-
D
elivered bi-monthly
Folks, this is one fantastic gift to buy for yourself, for someone special OR for a special occasion.
If you're celebrating an Anniversary during any of the shipment months, please let us know what particular year you're celebrating in the "notes" section of our shopping cart page.
What types of Scotch whisky are there?
There are four types of Scotch whisky; malt whisky, grain whisky, blended whisky and blended malt whisky. To be called Scotch whisky, each type has to be matured for a minimum of three years.
What is single malt whisky?
A single malt whisky is a malt whisky produced from just one pot still distillery. It is possible for a single malt to come from a single distillery but with a mixture of batches from over the years.
Station Plaza will always call or email before sending a new shipment.
Please call us 914-337-0631 or email us at
info@StationPlazaWine.com
if you prefer a customized selection of scotch.
Look forward to:
One Year - 6 selections in total - 1 bottle delivered bi-monthly
No obligation and no membership fees. Just access to exciting new scotches you might otherwise not try. You can cancel anytime or skip months if need be.
Full tasting notes with every shipment. We want you to get the most from every bottle you open.
Great Scotch! Every Scotch bottle featured in our store has been hand selected & tasted. We have over 60 to select from!
Better Service. Fast and efficient delivery to your home, office – wherever suits you. Inquiries expertly handled by our friendly Wine Specialists team.
10% Discount on Scotch re-orders.
Gift Announcement