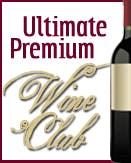 SKU: 01017
Station Plaza Wine Ultra Premium Wine Club
---
---
Station Plaza's

Ultimate Wine Club
– offers
( 2 ) monthly
ultra-premium, allocated, highly rated wines with cellaring potential that will impress as well as indulge and pamper your taste buds.
The Ultimate Wine Club is perfect for the serious wine connoisseur. Makes an incredible gift or a great way to stock your own wine cellar with a wide range of wines from everyday drinkers to wine that can be cellared for decades.
Please note: Station Plaza will always call or email prior to sending out a new shipment.
Please call us
914-337-0631
or email us at
info@StationPlazaWine.com
if you have any questions or preference.
Allow your taste buds to travel across the globe and try marvelous wines the rest of the world is offering, from Napa to Europe onto Australia, from South Africa to South America and all foreign countries in between.
Look forward to:
1.
No obligation
and no membership fees. Just access to exciting new wines you might otherwise not try. You can cancel anytime or skip months if need be.
2.
Full tasting notes
with every shipment. We want you to get the most from every bottle you open.
3.
Great Wines
! Every wine bottle featured in our store has been hand selected & tasted - hundreds of carefully selected wines made by passionate, small estate winemakers.
4.
Better Service
. Fast and efficient delivery to your home, office – wherever suits you. Inquiries expertly handled by our friendly Wine Specialists team.
5.
10% Discount
on wine re-orders.
6.
Gift Announcement