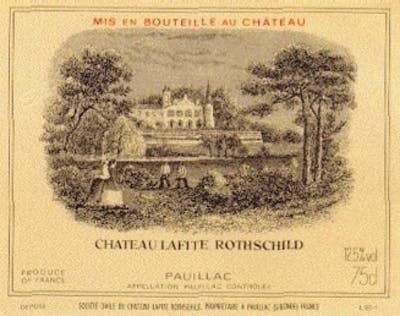 SKU: 12101
Chateau Lafite Rothschild Pauillac 1989
---
$5,000.00
Save $1,801.12 (36%)
$3,198.88
---
No winemaker had seen such early harvests: the earliest since 1893. Beginning at the end of August, the grapes were ripe and extraordinarily sweet. While early maturity doesn't always lead to fine wines, we still bet heavily on the excellence of this vintage, and the wines that it produced are truly delicious. Médoc produced deeply colored wines, that are rich and light, similar to the 1982 vintage.
Wonderfrul berry and tobacco character, with chocolate and cedar. Full-bodied, yet elegant and silky. Beautifully long. This is always outstanding, but sometimes overlooked. '89/'90 Bordeaux non-blind horizontal.
As I suspected, the 1989 and 1990 vintages of Lafite-Rothschild have gone dormant. Both wines were among the more closed, backward examples in my blind tasting. The 1989 Lafite is also outstanding, but closed, with the tannin more elevated, and the wine so stubbornly reticent as to make evaluation almost impossible. Lafite's 1989 was far more easy to taste and understand several years ago. It appears to have gone completely to sleep. This medium ruby-colored, medium-bodied wine reveals new oak in the nose, and a spicy finish. It is a quintessentially elegant, restrained, understated style of Lafite. Anticipated maturity: 2006-2025.