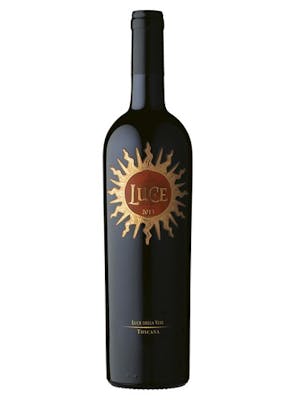 SKU: 09712
Luce Della Vite Toscana
---
$599.00
Save $200.00 (33%)
$399.00
---
Luce is our icon wine, capable of representing, vintage after vintage, the excellence and uniqueness of high quality wines made in Italy in the world. A wine born from the balance between primary elements, and therefore in our vineyards. And from the perfect balance between the elegance of Sangiovese, the most important grape variety in this territory and the power of Merlot first introduced by the Frescobaldi Family in the Seventies.
The wine's complex nose of ripe fruit features dominant cherry and plum aromas introduced by spicy highlights of vanilla and ginger bread that pave the way for softer notes of cinnamon and cloves. To the palate, the wine is genuine and structured. The tannins are present but elegant and not aggressive, providing a broad and dense frame to the wine. The wine is pleasant with a sustained finish dominated by a wonderful crispness.
A powerful version, with a coating of toasty, vanilla-accented oak wrapped around blackberry and black plum flavors. Shows a hint of tar, and the tannins are assertive now, yet this stays vibrant and long. Better with air, but still a unique style. Sangiovese and Merlot.