Replica Knockoff Chardonnay 2016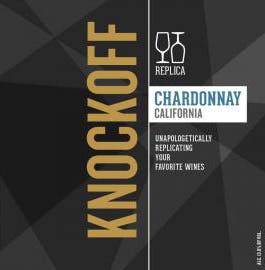 Unavailable
We're sorry, but this product is not currently available.
Appearance: Limpid yellow-gold in color. Aroma: Open aromas of tropical fruit, caramel, and baking spices. Mouth Feel: A full-bodied mouth and flavors that echo the nose while adding some yellow stone fruit flavors. A nice acid crispness balances a sense of sweet fruit extract in a finish that continues to linger.
Wine EnthusiastThis brand brags on the label that they replicate your favorite wines, and with this one they really did it. Ripe fruit aromas of pear and peach lead to rich fruit flavors and a lively spicy component of nutmeg and ginger in this full-bodied and creamy-textured wine. It combines richness with oaky complexity in an alluring way.