Sean Thackrey Pleiades XXV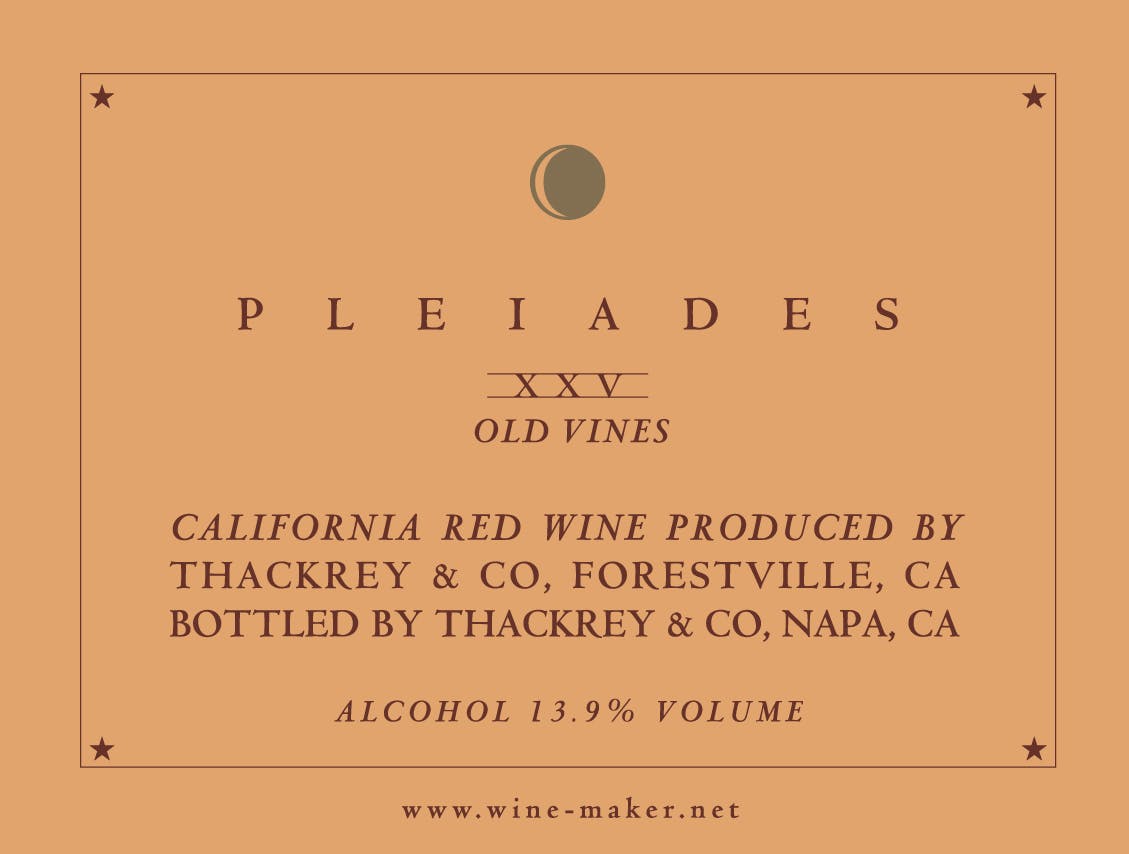 Appearance: Bright, pale red. Aroma: Red berries, mineral, gingerbread cookie and rose petal. Mouth Feel: Cranberry, raspberry, blood orange and spice cake.
Wine EnthusiastIt's very difficult to rate this unusual bottling in a blind tasting. It's a nonvintage dry red wine blended from mature years and has few if any peers in California. It's very tasty because of traits that are usually considered flaws. A tawny color and an aroma like tawny Port lead to a very soft texture, and warm plum, raisin and nut flavors. The wine is rather full in body, light on tannins, and tastes quite mature and mellow.