Montepeloso A Quo 2016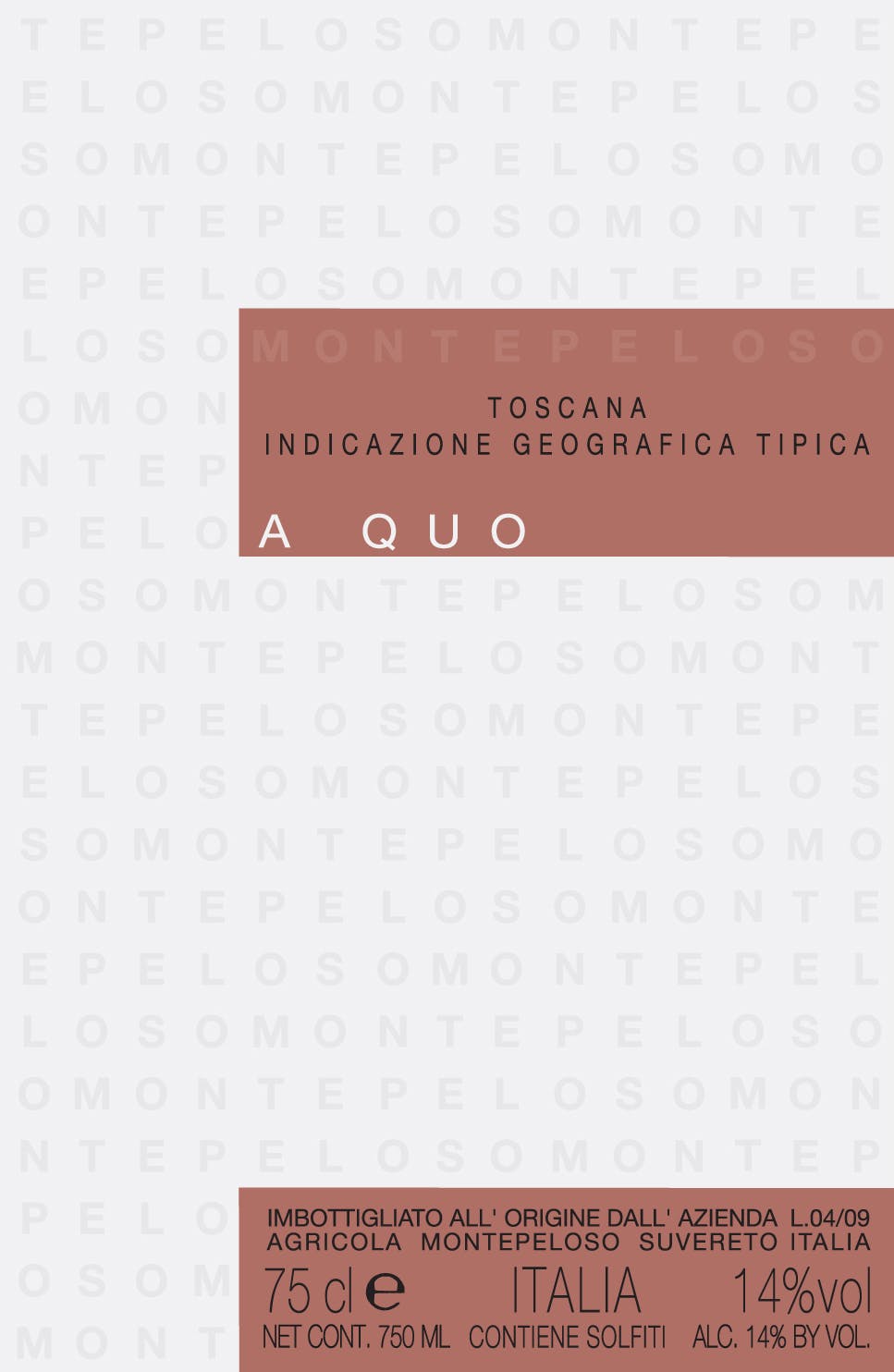 $25.99
Save $7.00 (26%)
$18.99
SKU 07589
750ml
First introduced with the 2008 vintage, A Quo is intended to be an affordable way to introduce consumers to the estate's unique aesthetic.
Tastes of: tannin, tobacco, dark fruit, currant, blackberry, cherry, bell pepper, olive, asparagus, spice, ginger, oak, vanilla, red fruit, strawberry, raspberry, black currant, dust, leather, dark ripe cherry, dark berry and blueberry
VinousThe 2016 A Quo shows just how great this vintage is. Powerful and deeply layered in the glass, the 2016 also boasts remarkable nuance. Black cherry, sage, lavender, thyme and mint are some of the many aromas and flavors that give the 2016 its savory, inviting personality. Ripe tannins add to the wine's sensual, alluring profile. In 2016 A Quo is vibrant and full of life. I won't be at all surprised if is an overachiever.