Scarecrow Cabernet Sauvignon Etched Magnum In Wood Box 2013 1.5L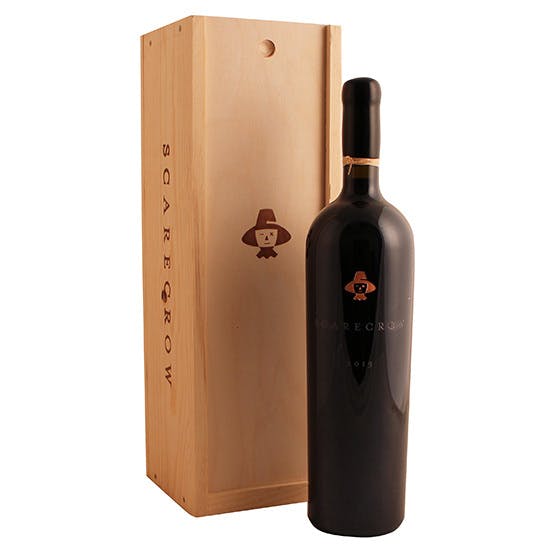 Unavailable
We're sorry, but this product is not currently available.
Once again the Scarecrow Cabernet Sauvignon has been woven from the most balanced and luscious of the vineyard blocks on the historic J.J. Cohn Estate. Abundant with aromas of ripe purple berries, raspberries rolled in dark cocoa, hints of tarragon, cedar and tobacco and undertones of caramel and white tea, this wine provides a structured yet velvety entry, a mid-palate bursting with fresh fruit flavors, and a finish which demonstrates both power and elegance. The 2013 Vintage is being hailed by winemakers as one of the most perfect seasons ever, and with good reason. The even-tempered growing season, combined with our third year of California drought, gave us grapes that were small in size but intensely flavorful. The fruit for this wine was harvested by hand in the cool dark of night hours between September 16 and October 9, 2013, then cluster-sorted, optically sorted, and gently transferred to a tank for four weeks of slow fermentation. After pressing, the wine was transferred to new French Oak barrels for 22 months of aging prior to bottling in late July 2015. The wine was not fined or filtered.
Wine AdvocateThe prodigious 2013 Cabernet Sauvignon Estate is 100% Cabernet Sauvignon, including fruit from some of the oldest Cabernet vines still in existence in Napa. This full-bodied classic displays notes of forest floor, earth, crème de cassis, blackberry liqueur, licorice and some pen ink. It is dense, full-bodied, prodigiously rich, massive in intensity, yet relatively light on its feet. This great ballerina of a wine has extraordinary ripeness but pulls back from the edge before going over the top. There are 1,000 cases of this classic, which should age effortlessly for 30+ years.